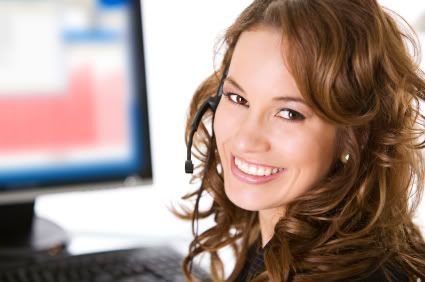 One of the key fundamentals for any business or organization is to know who their customer is, and to make sure they look after those customers with excellent customer service. While that seems very clear and should be understood by everyone within the organization, why is it that so few people actually focus on looking after the customer?
Customer service is about knowing your position in the marketplace and meeting, or exceeding their expectations. It's all of that, and finding creative ways of doing so in order to contribute to the profitability, or viability of your organization.

It's about knowing your TARGET AUDIENCE and consistently creating a positive customer experience - one that not only keeps them coming back, but has them delighted to refer others.

WHO's responsibility is it? If your business has a customer, CUSTOMER SERVICE is YOUR responsibility. Because, without the customer ... you have no business!
We'd like to follow-up on this post with your input, comments and suggestions on how to provide excellent customer service. Please feel free to add a few of your thoughts to this post and we'll rework the top responses into a new post and circulate to our audience!
Thanks in advance for 'working with us' in this!
In closing, if you've ever felt like you were all alone as you walk this entrepreneurial road, let us encourage you to tap into the wealth of expertise that's available to assist you. Many organizations can help point you in the right direction, and we would also be very pleased to assist in this regard, particularly when it comes to aspects of business start-up, growth, development and mentorship.
Please let us know if we can help you and your organization or group in moving forward with their business hopes, dreams and aspirations. Let's start the process with a conversation. We're looking forward to hearing from you soon.